Tech Innovation Awards: DuPod named 'Industrial Tech Company of the Year'
At the Tech Innovation Awards ceremony held on 6th October 2021, DuPod took the trophy for 'Industrial Tech Company of the Year', celebrating DuPod's strong commitment to an environment that embraces technology and innovation. The event, held in Raffles Dubai, brought together key players in the regional tech business. Presented by Entrepreneur Middle East, Tech Innovation Awards highlighted individuals and companies shaping the future of MENA's region technology sector.
With an industrial, product-based approach to off-site construction and digital integration of design and manufacturing, DuPod enables developers, architects, contractors, and regulators in the GCC to extract all the benefits of a modular solution and intelligent products for diverse projects needs. In order to produce these products, DuPod adopted vertical integration that binds advanced BIM engineering, supply chain, and manufacturing, using a manufacturing-based ERP solution, and enabling stakeholders to achieve certainty within stringent project parameters.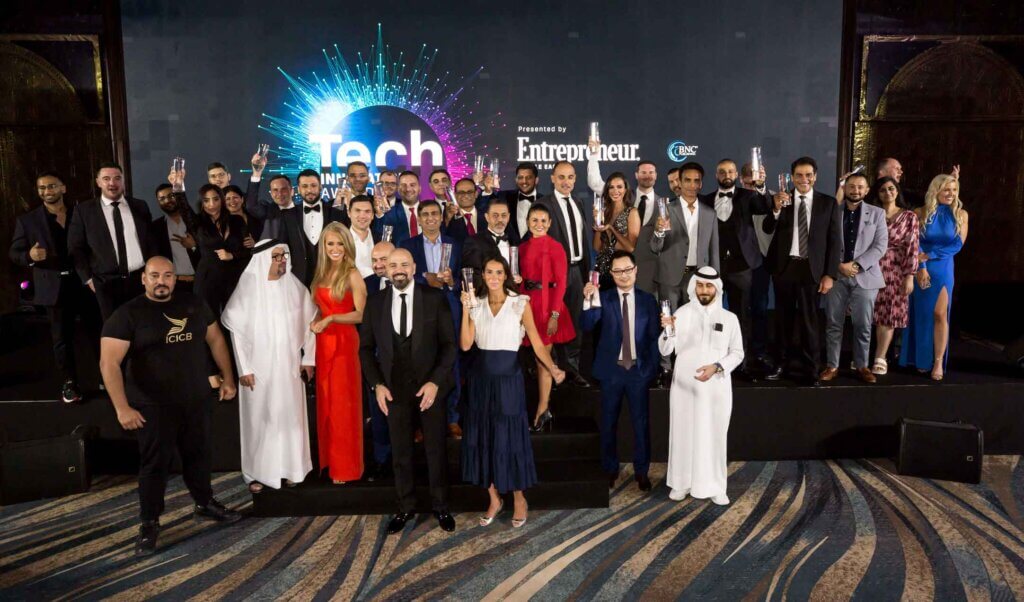 To see the recap of the event, please click here.