Industry Spectrum: Modular construction is disrupting the industry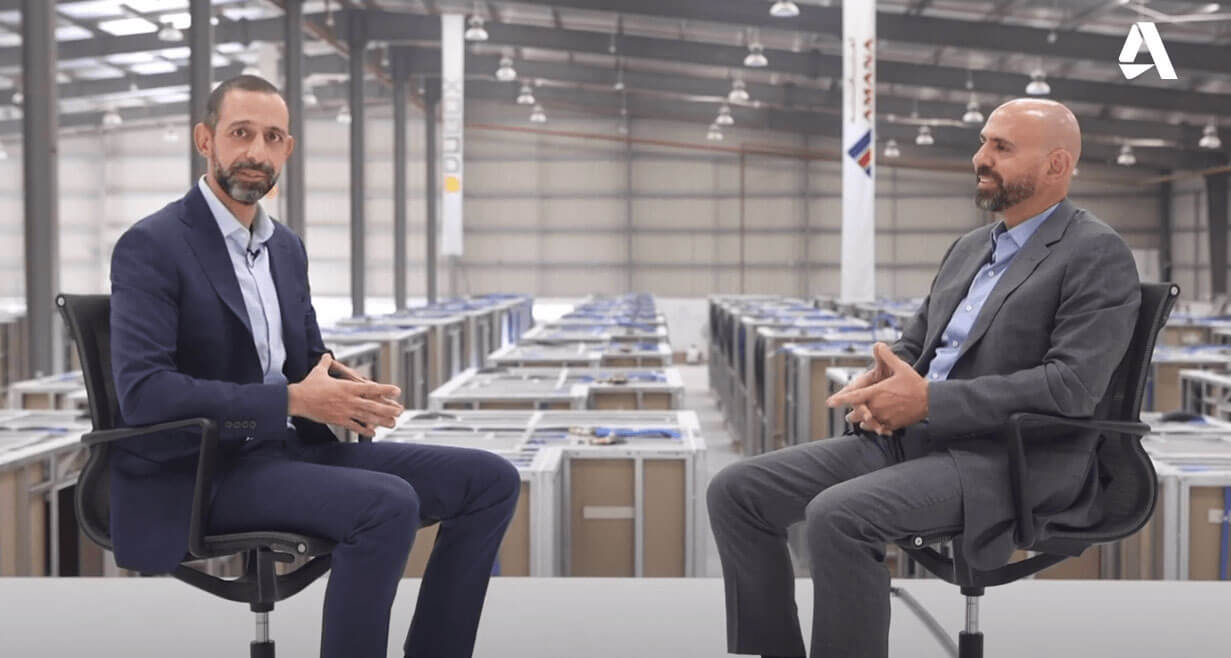 DuPod had welcomed a special guest from Autodesk at its facilities this week.
Naji Atallah, Head of Construction and Manufacturing at Autodesk had met with Riad Bsaibes, the president and CEO of Amana Investments, to talk about modular construction and its effects on the industry and the environment. They discussed DuPod's lean construction strategy to produce less project waste and slash construction schedules by adopting modular design and construction.
"It's impressive, the notion of relocating buildings and reusing them," said Naji Attallah.
Besides the impressive flexibility, modular construction using BIM technology leads to 75% percent less project waste and slashes construction schedules by 30%. These are only some of the inspiring features and information you will learn from this thought leader and industry insider interview.
To watch the full video and learn more about disruptive construction technology, IOT and smart off-site manufacturing methodologies, please click here.