The Big 5 2021: DuPod unveils the latest smart product
DuPod attended The Big 5 Exhibition, the largest construction and projects trade show in the Middle East, held in Dubai World Trade Center from 12-15th September 2021. It was the only live in-person event this year, reconnecting the construction community and showcasing the latest construction solutions and products from all over the world. In its 42nd edition, the exhibition was set to bring together 1200 exhibitors from over 50 countries.
For the first time, DuPod presented a Smart Pod prototype developed in cooperation with AMANA's Energy-Saving division. This intelligent modular solution offers features such as wireless IOT sensors, water and electricity consumption metrics, and indoor air quality metrics. Catering to the hospitality industry, the Smart Pod can enable innovative actions such as leak detection, preventive maintenance, and consumption prediction. A sustainable and planet-friendly solution, Smart Pod can be used to increase water and energy efficiency.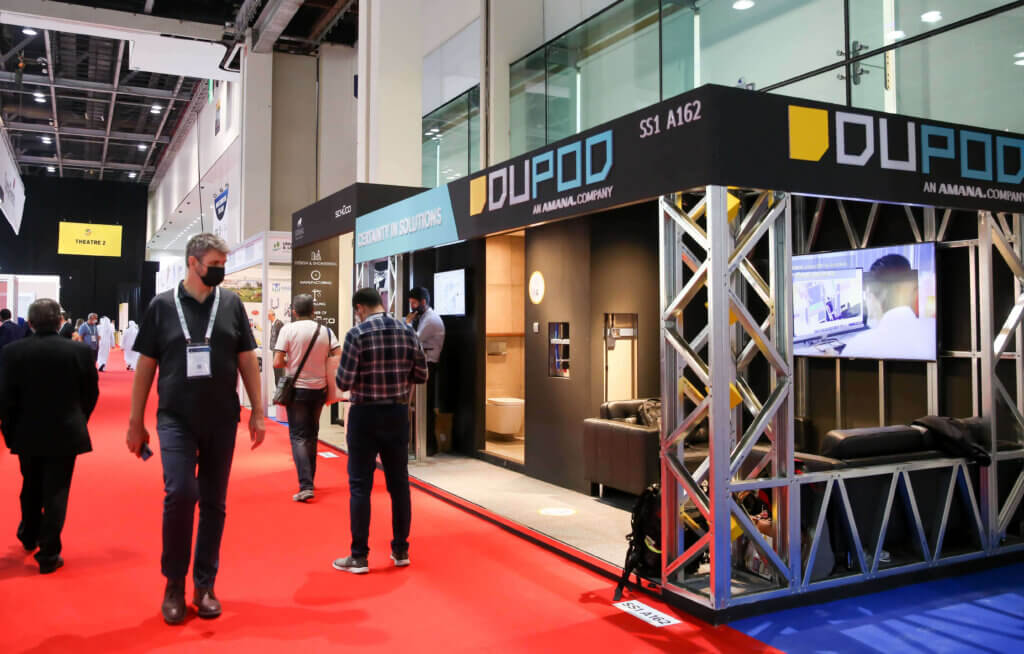 DuPod's participation in The Big 5 Exhibition solidified its presence as the newest player and front-runner in the modular construction industry. Shifting projects into products, DuPod aims to enhance efficiency throughout the product lifecycle with technology and end-to-end integration.