Construction Technology Festival: Embracing innovation and sustainability in the built environment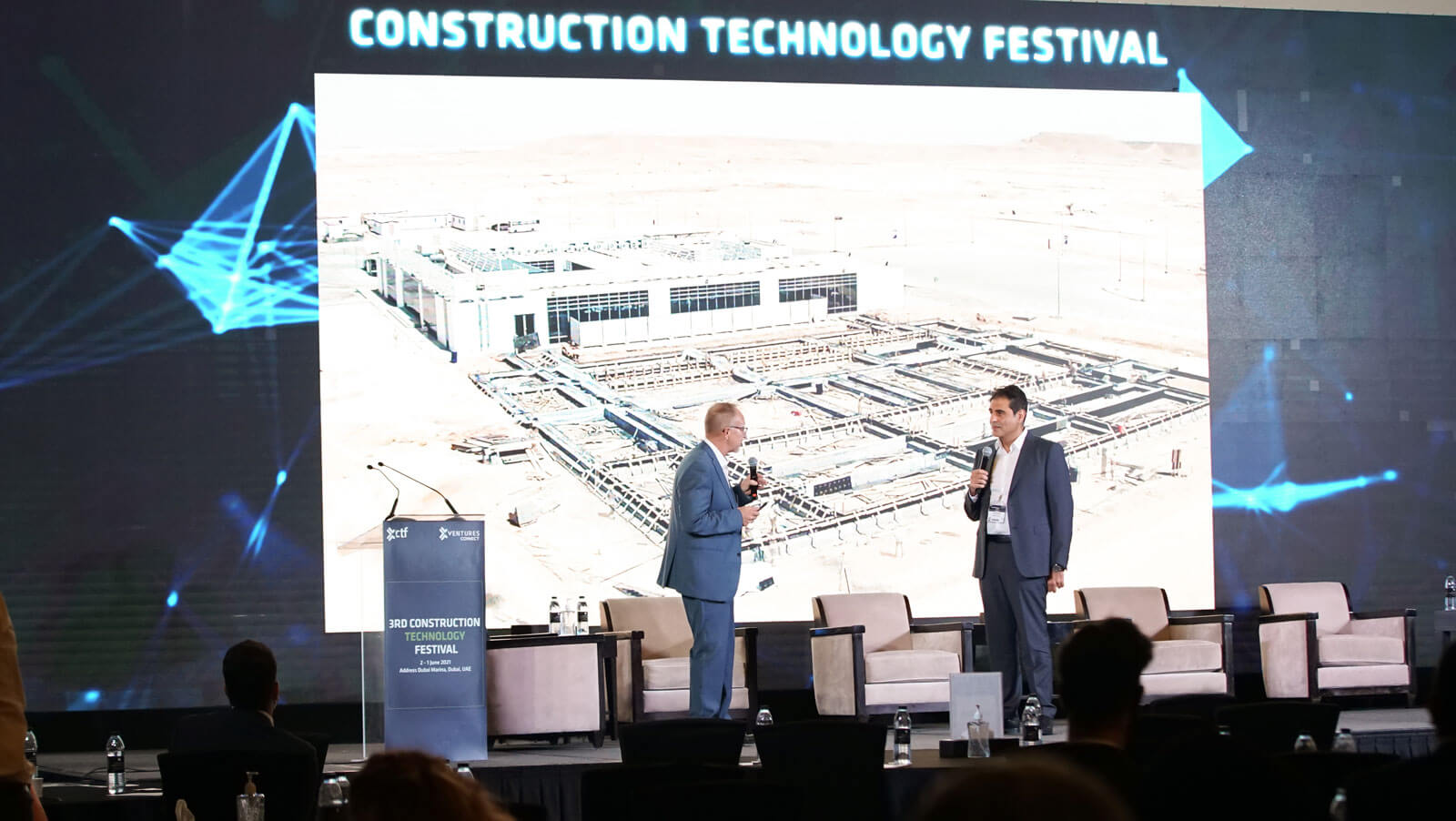 DuPod attended the third edition of the Construction Technology Festival together with its sister company DuBox, both part of AMANA's Modular division. The conference held on 1-2 June at The Address Hotel Marina Mall in Dubai, brought together leaders from around the world to share digital use-case that design, construct, and maintain "new world" assets better and reflect on and plan for the future of work.
The two-day event was the first in-person construction conference and exhibition in 2021 in the UAE, welcoming over 300 attendees and over 60 renowned speakers. Companies shared best-in-class methods that help design, build, and operate assets better, delivering projects more efficiently, quickly, sustainably, and safely.
The theme for Construction Technology Festival 2021 was embracing innovation and sustainability in the built environment. This year, the festival explored digital disciplines including Digital Twins, Internet Of Things (IoT), Artificial Intelligence (AI), Architecture, Engineering, and Construction (AEC) Data, 3D Printing, Offsite Methods, Automation, and Building Information Modelling (BIM).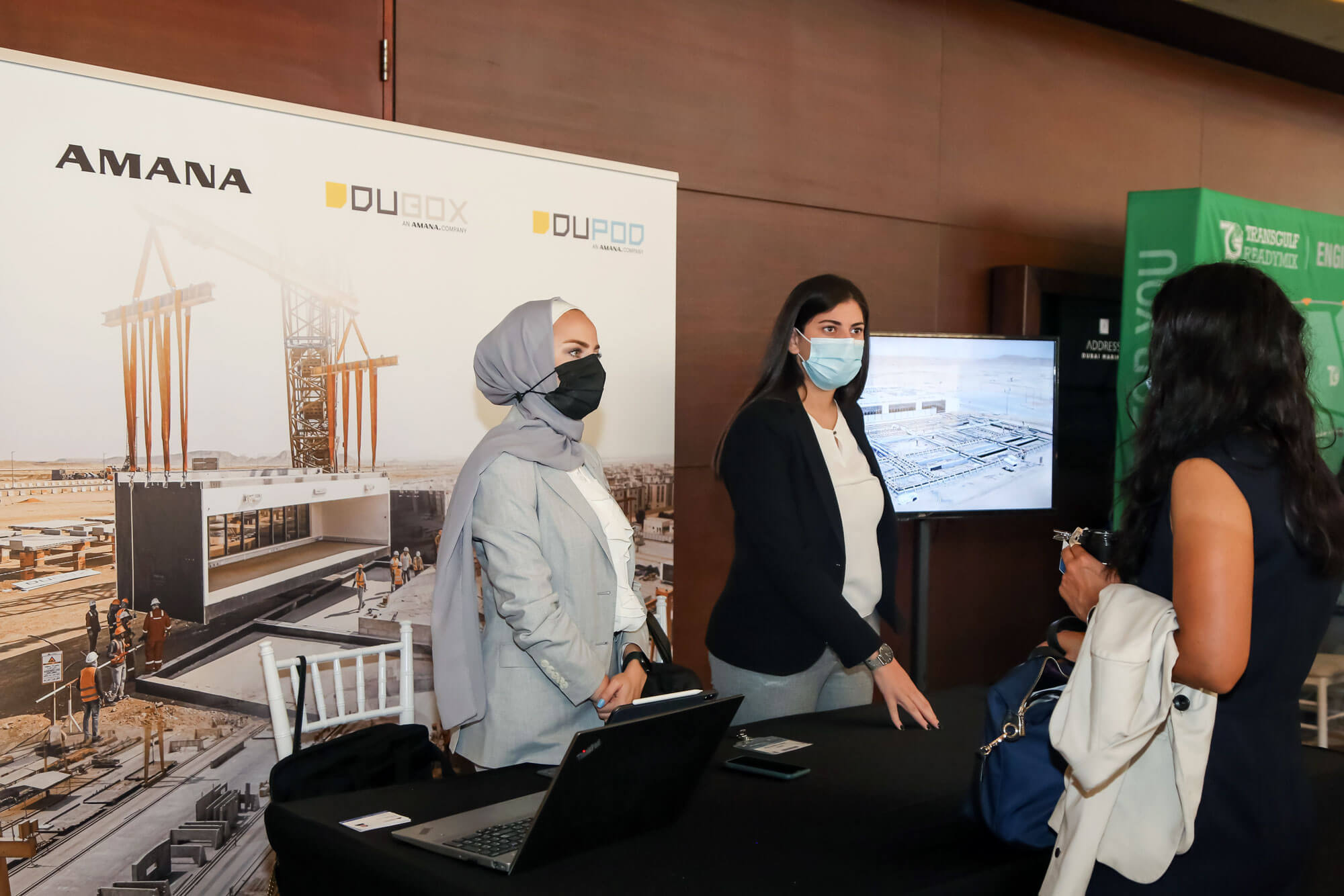 Construction Technology Festival highlighted the numerous tangible benefits offsite construction provides to the construction industry, such as workforce safety, reduced waste of materials, increased speed, reduced risk, as well as predictability and certainty of processes.
Ihab Ramlawi, Managing Director and Co-founder of DuPod, had a chance to talk about the shift from projects to products, the results of smart productization, and how DuPod integrates BIM with the supply chain to target higher efficiency.
"Over the years, we have noticed that the status of the supply chain and the way it integrates with all processes wasn't allowing us to quantify and drive the efficiency required, " said Ihab Ramlawi during his speech. "In response, we have adopted a vertical integration that connects engineering technology—the BIM, supply chain, and manufacturing, using a manufacturing-based ERP solution. This solution streamlines the whole process, controlling productivity and driving the efficiency."