Construction Technology Awards: DuBox takes the 'Off-site Project of the Year'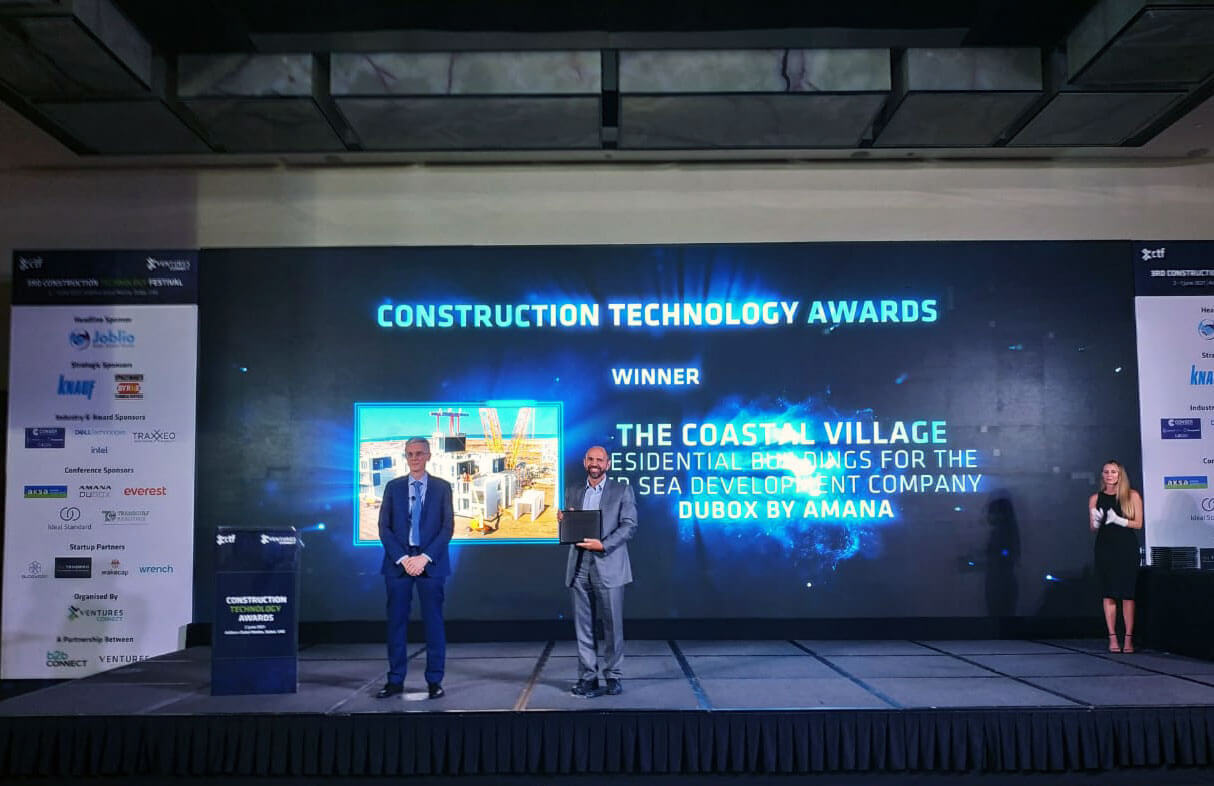 On June 2, Construction Technology Festival hosted the first of its kind Construction Technology Awards to recognize new approaches and the most remarkable use of technology within the built environment. Over 50 projects, professionals, and organizations were shortlisted to compete across 9 categories, including Offsite Project of the Year, Start Up of the Year, and Construction Technology Leader of the Year.
DuBox, DuPod's sister company, has won the Offsite Project of the Year for delivering reduced costs, improved quality, and faster completion time for The Red Sea Development Company's Coastal Village Residential Buildings. Riad Bsaibes, President and CEO of AMANA Investments, accepted the award.
An important milestone in the construction industry, this project will be completed 30% faster than if it was using conventional construction. Company data shows that 85% of the concrete construction process is transformed into offsite manufacturing by working with DuBox's modular solution, making the construction process more effective for clients, contractors, and designers. Simultaneously, this approach also allows overall construction work to be 30-50% faster, with superior quality and minimal construction risks. In addition, it reduces the need for labor by 30%.