Big Project ME Awards: 'Product Innovation of the Year' Award for Smart Pod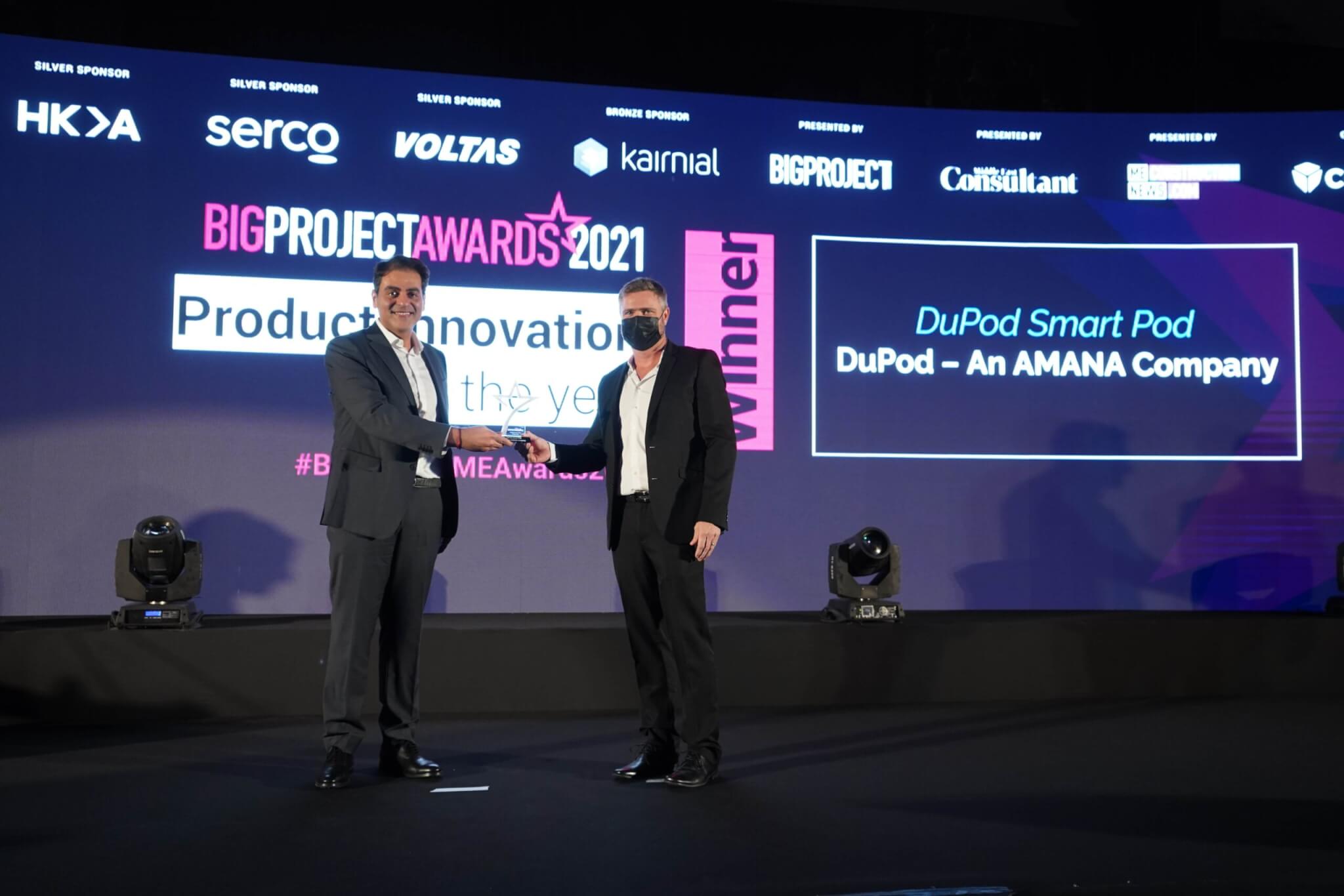 Big Project ME Awards were held on 24th January in Raffles Dubai, celebrating the construction industry's stand-out achievements over the last year. The event highlighted the excellence among individuals and companies providing vital services to the industry. Winners were announced across 23 categories from the contracting, subcontracting, supplier, and developer segments of the industry.
DuPod has won the 'Product Innovation of the Year' award for its latest innovative product, Smart Pod. Developed together with AMANA's Energy Saving division, the product delivers more control over energy consumption and maintenance through water, electricity, and air quality metrics. It boasts smart actions such as leak detection, preventive maintenance, and consumption prediction.
This award recognized the innovative spirit of DuPod which is fuelled by substantial technology infrastructure, research and development, and a strong engineering base.