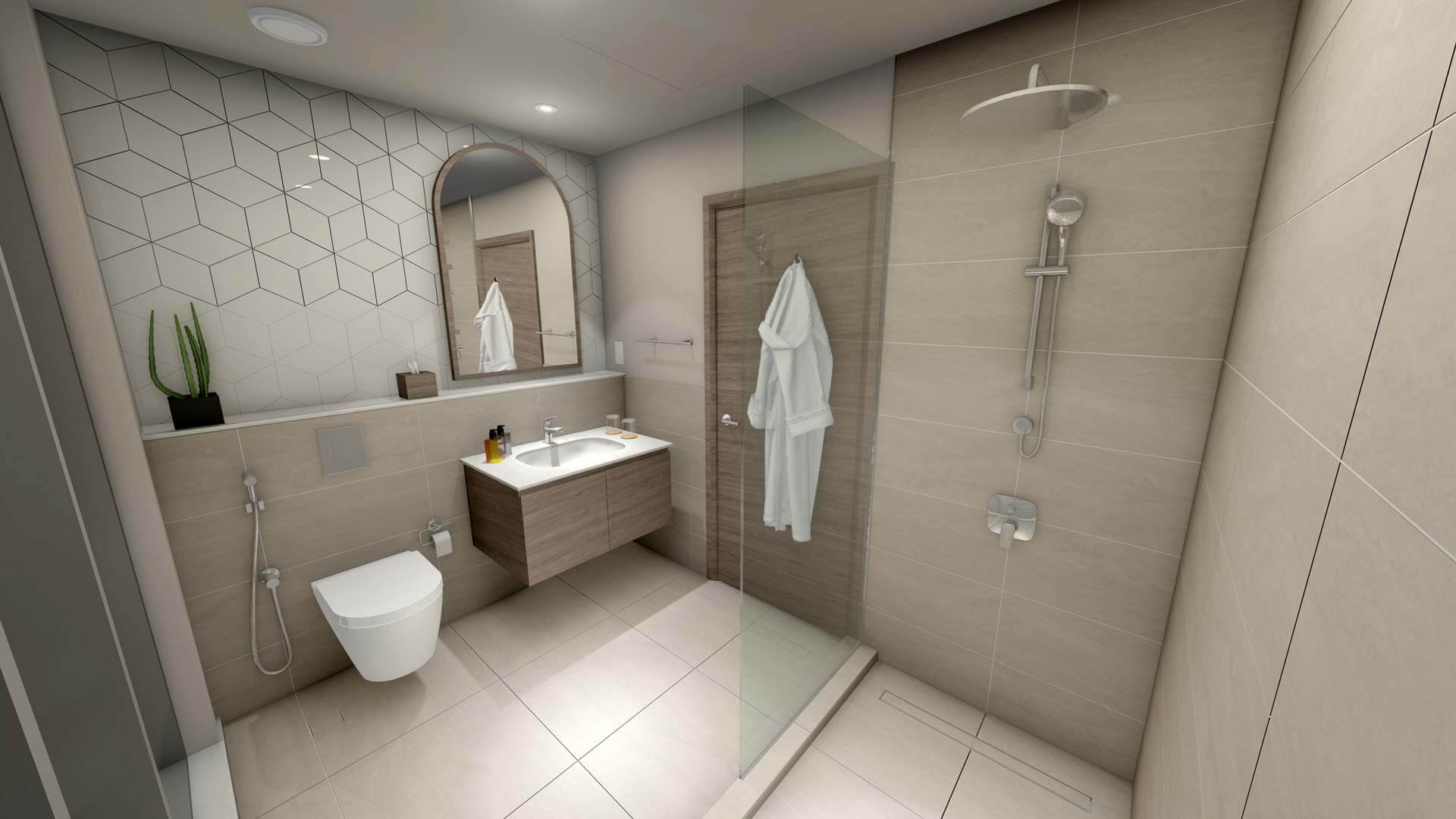 BATHROOM PODS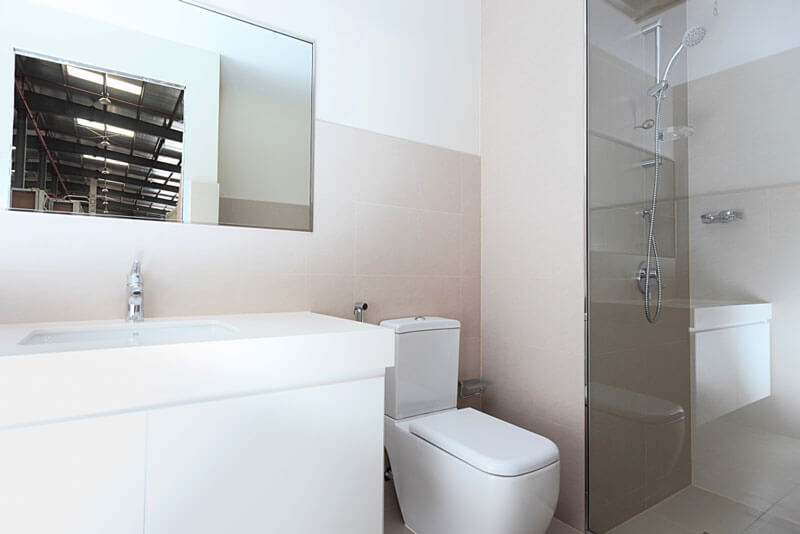 What is a Bathroom Pod?
Modular bathroom Pod is a product that tackles some of the most common problems in the construction industry since bathrooms usually account for 8-10% of total project cost yet require a far higher percentage of management time and cost. Additionally, they account for a quarter of the floor area within hotel rooms or accommodation buildings, and they have the highest level of services, requiring multiple different trades. Therefore, it is easy to see why bathrooms are commonly critical in the path of projects. In conclusion, bathrooms take the highest amount of resources, time and cost while considering the total project defects or snags list.
In contrast, bathroom Pods are a fully customizable and bespoke modular solution, often preferred by contractors. DuPod's 3D BIM Technology delivers custom-made Pods that click into place. Modular bathroom Pod is a tech-advanced building solution that helps improve and shorten the traditional construction process and has its unique set of benefits. Some of them are stringent quality control, considerably shorter snag lists, as well as reduction of construction waste.
What are the benefits of bathroom Pods?
The traditional construction of bathrooms can mean over ten trade professionals working in a small space and risking damage to completed work; materials brought on site are exposed to site conditions, risking deterioration and waste; and working on precise finishes in an often hectic environment. In addition, there is no way to control variants nor quality on-site systemically.
In addition to ensuring flawless quality and standardization with producing in a controlled factory setting, the main benefit of bathroom Pods is productivity and speed, due to manufacturing being done in parallel to on-site construction.
At the same time, bathroom Pods eliminate the need to coordinate between multiple trades and complicated construction schedules, making it possible to deal with a single supplier and single point of contact.
Bathroom Pods for Hotels and Residential projects
Bathrooms alone can account for up to 60% of snagging when it comes to hotel projects. Maybe that is why utilizing bathroom Pods for hotels and residential buildings are one of the most popular and widespread uses of this modular offsite solution.
Are bathroom Pods right for your project?
Projects on a tight deadline or those requiring fine-tuned, premium quality finishes and minimum variants are a perfect opportunity to introduce modular toilet Pods. This solution also reduces risk of project delay and delayed opening, guaranteeing time-to-market and revenue generation. Modular bathroom Pods are ideal for large-scale construction projects where a lot of repetitive work is needed.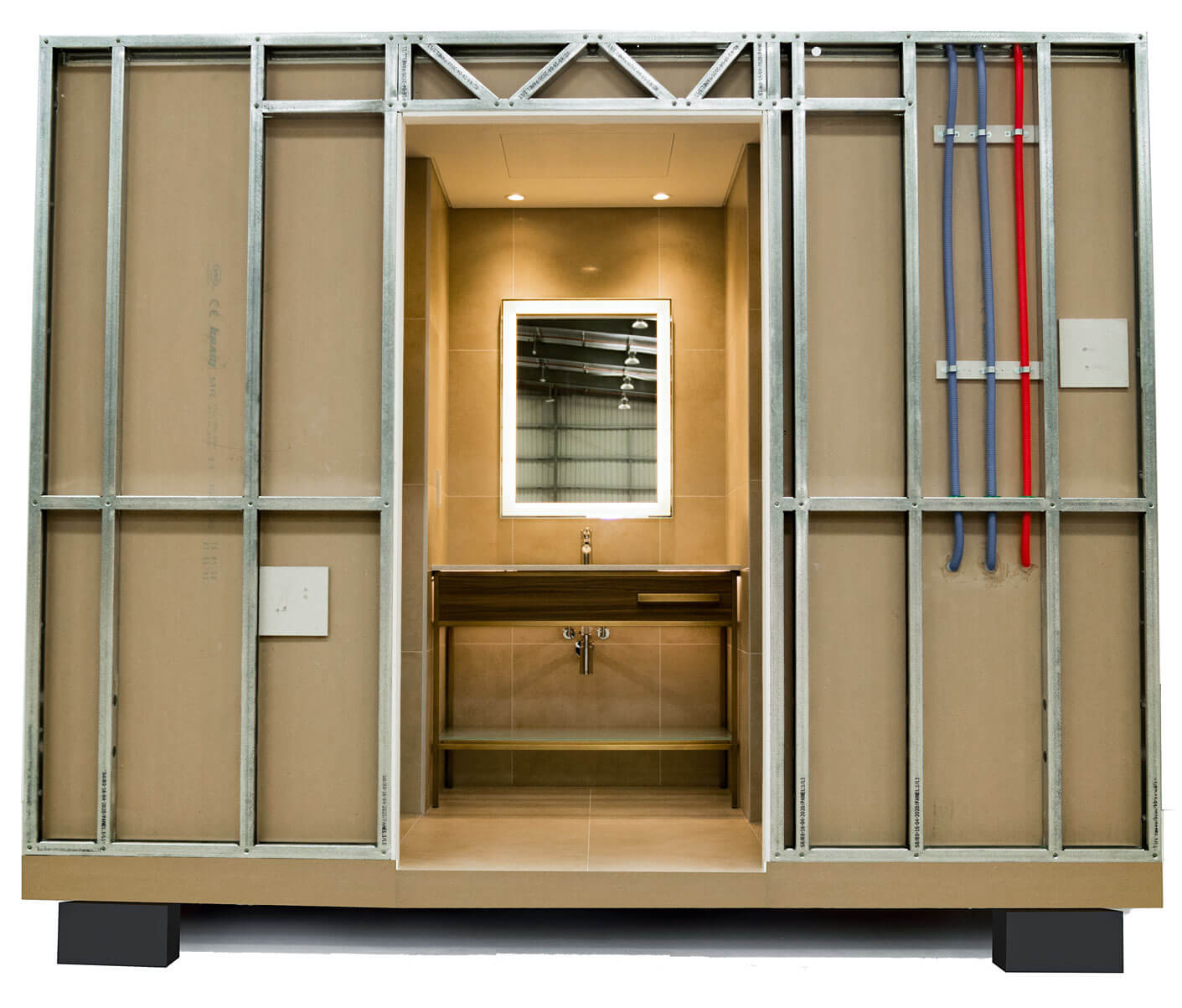 Why choose DuPod?
DuPod enables developers, architects, contractors, and regulators to extract all the benefits of a modular solution and provides them with access to premium quality product ranges for every project need. Our advanced engineering platform with Building Information Modeling (BIM) is behind our ability to excel, innovate and deliver products that enable our stakeholders to achieve certainty within stringent project parameters. Having supplied bathroom Pods in KSA and UAE for multiple projects, DuPod has built a consistent track record when it comes to providing access to advanced engineering and construction technology, offering custom-made modular solutions, accurate visualization leading to faster decision-making, design expertise and accuracy. In addition, DuPod has designed and provided retail Pods, cloud kitchens, and hotel bathroom Pods in UAE and KSA through its end-to-end modular solution—digital integration of design, supply chain and manufacturing— using a manufacturing-based ERP solution that maximizes value through efficiency.
Please get in touch with us if you want to discuss the potential of modular toilet Pods for your project.